Reading Festival crime down by 20 per cent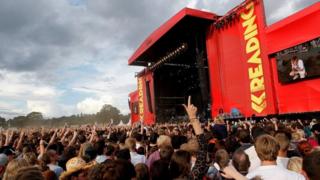 The number of crimes reported at this year's Reading Festival was down by 20 per cent, police have said.
However, reports of drug offences and rape were up on last year's figures. Two rapes were reported this year, up from zero.
A total of 117 crimes were reported at the event over the August bank holiday weekend, compared with 147 last year.
Over 90,000 people attended the festival, which featured Foals, Red Hot Chilli Peppers and Biffy Clyro.
Most offences involved theft, including 65 from tents.