Prospect Park rape: Police hunt two men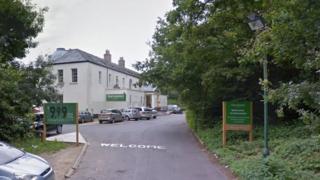 A woman has been raped in an attack in a park in Reading.
The victim was outside the Mansion House Harvester in Prospect Park, Liebenrood Road, in the early hours when she was targeted by two men.
The woman, in her 40s, was raped by one of them before they fled. Police say they may have been disturbed by a noise.
Witnesses who were in the area on Wednesday at about 1:30 BST are being sought by officers.