West Berkshire families win court battle over care cuts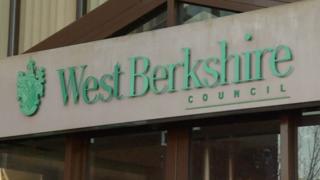 Two families with severely disabled children have won a High Court battle against their local authority over care cuts.
West Berkshire Council provides "short breaks" for families with disabled children, but funding has been cut by more than 40% in one year.
The families told the court the authority was breaching a number of its legal duties.
The judge, Mrs Justice Laing, ruled the council's decision was "unlawful".
The mother of one of the children, a "volatile" eight-year-old girl with autism and a brain malformation, said she was "incredibly relieved" at the outcome.
She said: "Much as we love her, our daughter's complex difficulties put a strain on our family - that takes a huge toll.
"I do feel genuine sympathy for the councillors. The cuts made by central government to their funding put them in a dreadful position.
"Nonetheless, these services are a lifeline - they are what keep the family together."
"Warning" to councils
The High Court also heard details of a 14-year-old boy with autism and a developmental disorder who requires 24-hour care.
His mother said she was "thrilled" at the ruling.
Legal firm Irwin Mitchell said the council's £215,600 funding reduction for the year 2016/17 meant both children would have reduced access to services.
In her written judgement, Mrs Justice Laing said the council's decision-making process was flawed because "members' attention was not drawn" adequately to relevant laws.
She said her provisional ruling was that the reduction in funding should be quashed.
Lawyer Alice Cullingworth, who represented the families, said the council would now have to "take a new decision - this time complying with all their legal duties".
The charity Mencap said the ruling was a "warning" to local councils, after its own research showed more than half of local authorities had cut spending on short breaks for families.
West Berkshire Council said it would consider the judge's ruling.