Nineteen arrested after London and Berkshire drug raids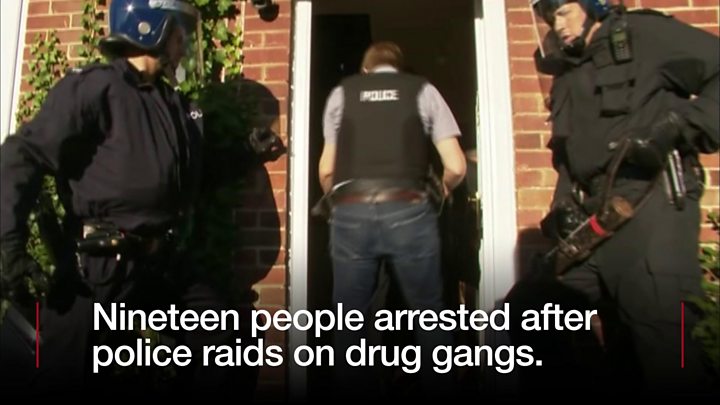 Nineteen people have been arrested during raids in Berkshire and London as part of an operation targeting organised drug gangs.
Homes were searched in London, Bracknell, Wokingham, Ascot and Reading by more than two hundred police officers.
Police said Operation Rickon was in response to London-based gangs and drug dealers moving into the Bracknell area.
Various drugs were seized and those arrested are currently in custody.
Det Supt Nick John said he believed a process known as "cuckooing" was happening.
He said: "Our investigation so far has led us to believe that a London-based organised crime group is sending 'runners' into Bracknell and the surrounding area to identify vulnerable drug users whose homes they can use as a base from which to sell Class A drugs.
"The runners take the keys from the vulnerable drug users, enabling them to come and go and conduct their illicit business as they please.
"This enables the organised crime group to expand their operations into more rural areas, setting up a secure base and using runners to conduct day-to-day dealing whilst control of the 'business' is based in their own locality."