Plans for Reading's £20m bus route unveiled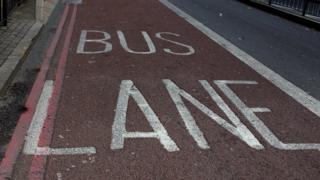 A notorious "bottleneck" in Reading could be improved by a new £20m bus and cycle route.
The East Mass Rapid Transport initiative, unveiled by Reading Borough Council, would be funded by a government grant.
The Cemetery Junction plan is seen as the "only reasonable way to alleviate congestion".
It would include a new bridge for buses and bikes to run parallel to the railway line in Napier Road.
'Busiest route in the region'
The initiative would provide a link to the proposed 277-space park and ride at Thames Valley Park, as well as alleviating congestion on a busy road between Reading and Wokingham.
The scheme was awarded to the Thames Valley Berkshire Local Enterprise Partnership for infrastructure development.
Councillor Tony Page said: "The west to east route between the town centre and the borough boundary with Wokingham is one of the most heavily used in the Thames Valley region.
"People who regularly travel along the London Road and through Cemetery Junction will be more than familiar with the bottleneck.
The scheme will go to public consultation on 19 July and comments can be submitted online until 16 August.