A34 eight-mile tailbacks after contractor runs out of tarmac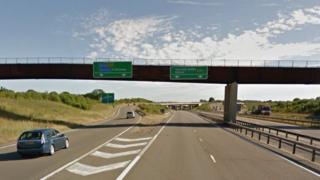 Rush-hour drivers were subjected to eight-mile tailbacks after contractors "ran out of tarmac", meaning overnight roadworks continued through to morning.
A lane closure on the A34 northbound near Newbury was extended on Thursday after contractors ran out of tarmac when resurfacing the road.
Highways England confirmed road engineers "ran out of materials".
As of 10:30 BST, the lane near junction 13 of the M4 was still closed and work was continuing.
Highways England said it hopes it will get a "temporary fix" to the problem by midday.
The lane will close again overnight for scheduled resurfacing.