Memorials for former MPs David Rendel and Tony Durant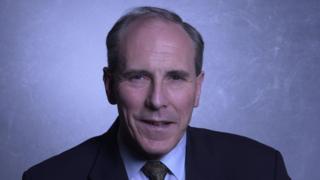 A memorial service has been held for former MP David Rendel, who won a famous parliamentary by-election for the Liberal Democrats in 1993.
He died aged 67 at his Berkshire home last month after a battle with cancer.
In 1993, Mr Rendel won a 28% swing from the Tories in Newbury and retained his seat in two subsequent elections.
The event was held on the same day as another service in memory of former Conservative MP Sir Anthony Durant, who died in February aged 88.
Sir Anthony, better known as Tony Durant, represented Reading North from 1974 to 1983 and Reading West, following a change to the constituency boundaries, from 1983 to 1997.
He was a regular attendee of the Reading music festival who, in 1994, persuaded the House of Commons to lower the homosexual age of consent from 21 to 18.
Sir Anthony's memorial took place at Reading Minster Church of St Mary the Virgin.
The memorial service for Mr Rendel was held at Newbury Corn Exchange.
Lib Dem leader Tim Farron previously paid tribute to Mr Rendel via Twitter, describing him as a "committed and selfless individual".
Mr Rendel, who was an Old Etonian and had rowed for Oxford in the university boat race, was a strong supporter of the controversial Newbury bypass, a focus of environmental protest, and also campaigned in opposition to nuclear technology.