Unauthorised green belt encampment gets permission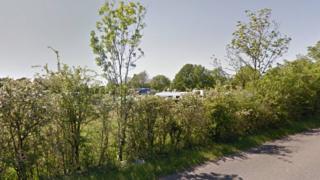 An unauthorised Gypsy campsite in Berkshire at the centre of a long-running legal dispute has been granted temporary planning permission.
Ten families have been battling with Windsor and Maidenhead council since setting up camp at Shurlock Road, Waltham St Lawrence, in 2009.
One of two appeals by the occupiers for a change of use of the land have been allowed by the Planning Inspectorate.
The council said it would "consider its next steps".
Royal Borough of Windsor and Maidenhead planning councillor Derek Wilson said: "While we fully appreciate the importance of protecting vulnerable people, we are highly disappointed with this planning decision.
"The site was occupied without planning permission."
The appeals are not connected with a separate ongoing battle against the council's decision to remove the occupiers from the site.