Langley stabbing leads to multiple arrests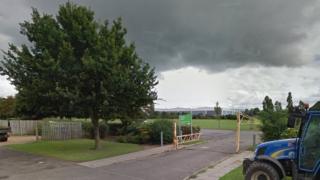 Police have made further arrests following the stabbing of a 16-year-old boy.
The attack happened in Langley, near Slough, on Friday evening, after the boy was chased by up to 10 people. He had to be airlifted to hospital and is in a serious but stable condition.
A 17-year-old boy and a 20-year-old man, both from Slough, were arrested on suspicion of assault on Saturday.
An 18-year-old man from Slough had previously been arrested.
All three have been released on bail until 22 July.
Police said another 18-year-old man arrested on Sunday morning was in police custody.
They said the victim had been chased from Harvey Park into Longwood Avenue, where he was found at about 16:45 BST.