£3.6m plans submitted for third park-and-ride for Reading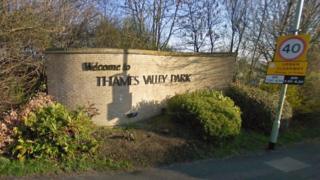 Plans have been submitted for a £3.6m park-and-ride, aimed at cutting traffic into Reading.
The site, near Thames Valley Park in Wokingham, will accommodate 277 cars, five motorcycles and 12 bicycles.
Wokingham Borough Council said the application was for an undeveloped site next to the Waterside Centre.
The scheme aims to reduce traffic heading west into Reading town centre. If permission is granted, construction would start in 2017.
It would be the third park and ride in the borough, following the opening of Winnersh Triangle and Mereoak.
Funding from the scheme would come from the Local Enterprise Partnership, along with contributions from the private sector.
Residents have four weeks to comment on the application.