Council urges Slough park-users to report plant thieves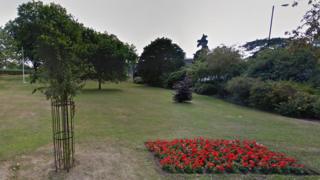 A local authority has issued a plea to residents to stop stealing plants and flowers from the town's parks.
Slough Borough Council said people were using the summer floral displays as "their own personal flower shop: snipping roses and pulling up plants".
In the latest incident on Tuesday, two women were reported to be pulling roses off bushes in Salt Hill Park.
The authority called on park-users to report plant thefts on an anti-social behaviour hotline.
Councillor Joginder Bal, commissioner for environment and leisure, said: "The council spends thousands of pounds of taxpayers' money each year making sure the town's parks are bright, colourful and pleasant places to be.
"This anti-social behaviour is theft from both the park and from every local taxpayer and I call on all our park users to report anyone seen doing this so we can try and stop this from happening."