Struggling Reading GPs surgeries secure 10-year future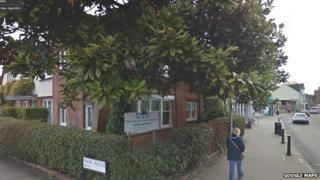 Two struggling GP surgeries will be taken over by a private company for the next 10 years following issues with staffing and care quality.
The Priory Avenue and Circuit Lane surgeries, both in Reading, will now be run by One Medical Group.
Both sites serve more than 18,000 patients, and have been run by a hospital trust for the last year.
Priory Avenue was one of three GP practices in England to be put into special measures in 2015.
North and West Reading Clinical Commissioning Group (CCG) - which is responsible for the operation of GP surgeries - awarded the contract to One Medical Group.
Its chief executive, Rachel Beverley-Stevenson, said: "We're delighted to be working with the CCG and playing our part in securing the future of these two GP surgeries."
In 2014 five doctors resigned at once from Circuit Lane due to wider staff issues, leaving 10,400 patients in the dark over the surgery's future.
In January 2015 Priory Avenue was rated inadequate by the country's healthcare watchdog, the Care Quality Commission (CQC).
It was put into special measures and threatened with a six-month closure.
Both GP practices were also temporarily taken over by Berkshire Healthcare NHS Foundation Trust - which operates mental health services across the county.