Prudential could move Reading pension jobs to Mumbai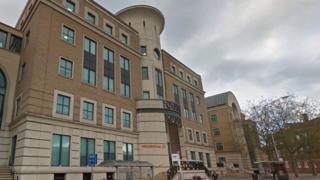 Eighty-one UK financial jobs at a FTSE 100 company could be moved to Mumbai.
Prudential has begun a consultation with pension staff at its Reading office, which saw 750 jobs cut in 2008.
Worker's union Unite has begun a 45 day consultation with the institution and has warned that jobs could be moved offshore as early as October.
The company claimed government reforms to pensions and annuities forced Prudential to make cuts.
'Buzzwords'
A spokesman said: "In line with other providers, post-Pension Freedom we have experienced a fall in the demand for [pension] products in favour of more flexible retirement income solutions.
"This has regrettably resulted in around 80 permanent roles being put at risk of redundancy."
But Unite spokesman Dominic Hook said: "Behind the buzzwords used to justify the decision is the fact that Prudential want to pay someone in Mumbai far less to do the same work.
"[Moving services offshore] is cynical, exploitative and ultimately it will be the firm's customers who will pay the price."
Before government reforms in 2015, retired people who had paid into a pension pot would have one chance to buy an individual annuity, run by finance companies.
This annuity would provide an annual salary to the customer, but there was no flexibility in accessing the funds.
Since George Osborne's Pension Freedom reforms, recently retired people can use the money as they see fit, and do not need to purchase an annuity.