Long-awaited Reading Ikea store set to open in July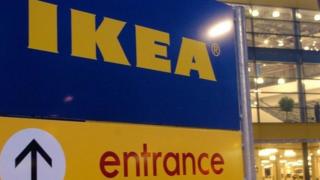 A new £10m Ikea store will open in Reading in July - four years after planning permission was granted.
It will be the first store the Swedish furniture giant has opened in the Thames Valley and the first in the UK for seven years.
Developers have spent £4m improving junctions and access to the new store at Pincents Lane Retail Park in Calcot.
Up to 350 new jobs will be created by the development and the site is set to open on 14 July.
A £10m three-level store was approved in 2012 but the furniture company reduced its proposal to two storeys in 2014 to reflect the "ever-changing retail environment".