Donations flood in for baby daughter of mother killed by lorry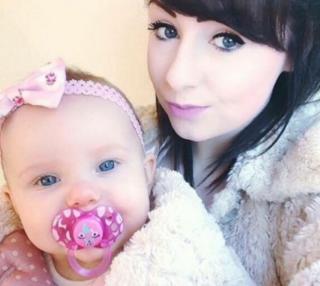 A fundraising campaign for the baby of a woman who died in a lorry crash has raised more than £12,500 in 24 hours.
Lauren Heath, died on Wednesday when she was struck and killed by the lorry in Basingstoke Road in Reading.
She was pushing her daughter Millie - who sustained minor head injuries - in a pram at the time.
An online fundraising page, which will pay for funeral arrangements and a trust fund for Millie, raised the initial target of £500 within hours.
Natasha Turner, a friend of Ms Heath, in her 20s, began an online fundraising campaign on Thursday after hearing the news.
She said: "[The generosity is] pretty overwhelming, the target was set at £500 and that was reached within 30 minutes.
"I've had to increase the target five times in the last 24 hours."
Ms Turner added: "Lauren was a doting mum to Millie and showed how much she loved her by sacrificing herself for Millie's safety."