Arrests made after Reading party gets out of control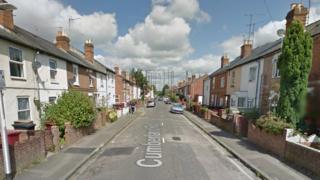 Three people have been arrested after a house party in Reading got out of control.
Police said a large number of young people who attended the party had to be dispersed following reports of public disorder.
Officers were sent to a property in Cumberland Road shortly before 22:30 BST on Saturday.
Two youths, aged 16 and 17, and a 19-year-old man, arrested over the incident were later bailed.
The man was arrested on suspicion of possessing a weapon and the youths were held on suspicion of public order offences