Reading 20mph speed limit 'in force from May'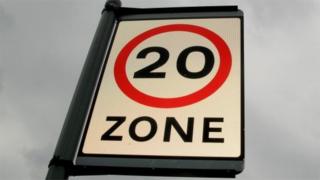 A 20mph speed limit will come into force in parts of Reading before the end of May.
The lower limit is being introduced in eastern areas of the town, from Kendrick Road, extending east to the borough boundary.
Signs for the new zone will cost £35,000.
Reading Borough Council also plans to impose a 20mph limit in the Oxford Road area, Amersham Road estate and the area surrounding EP Collier School.