Wokingham Railway Station's car park closes for four months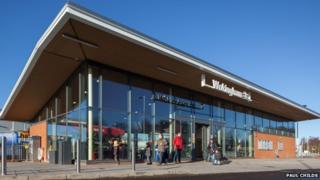 Rail users in Wokingham have restricted parking options for the next four months while a new car park is built.
The railway station's car park has been closed while a new 200-space facility is being built at the site, creating additional spaces.
Rail users are being advised to walk, cycle or catch the bus to the station until the new car park opens in July.
Talks with South West Trains to find alternative spaces for customers "were unsuccessful", the council said.
Alistair Wright, head of station property for South West Trains, said: "It is enormously intrusive to do this sort of thing, but the benefits are huge at the end of the day."
The smaller car park at the station will remain open, but most spaces will be reserved for season ticket holders, South West Trains added.