Reading fraudulent businessman ordered to repay £800k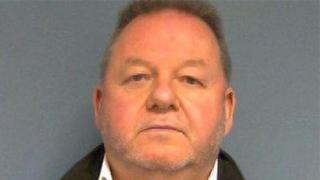 A businessman who pocketed £1m of his employees' tax payments has been ordered to repay £884,023 or remain in prison for another six years.
Kenneth Crookes, 60, who ran an office furniture company in Reading, kept staff payments of income tax and national insurance contributions over five years and was jailed last year.
HM Revenue and Customs said he used the money to "prop up his ailing business".
Crookes, jailed for four years, has been given six months to pay the money.
He pleaded guilty at Reading Crown Court, to cheating the public revenue and was jailed last September.
Kevin Newe from HMRC's Fraud Investigation Service, said: "Crookes is already serving a prison sentence and if he doesn't pay back what he owes, he will spend even more time behind bars - and still owe the money."