Royal Borough of Windsor and Maidenhead first to pilot parking discount scheme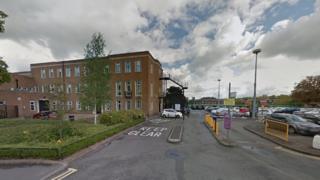 People who lose appeals against parking tickets in Windsor and Maidenhead will still get discounts on their fine.
The Royal Borough is the first authority in England to pilot a scheme in which motorists who lose an appeal at tribunal still get 25% off.
The Department for Transport (DfT) believes motorists are deterred from challenging tickets because of the risk of higher fines.
The council said more people with genuine claims would now come forward.
This means for every £70 fine, the discount would be £17.50.
Councillor Carwyn Cox said: "The pilot will hopefully encourage those who think they have been unjustly given a parking ticket - but don't have the time or effort to go through the process and therefore just pay the discounted fine for paying early - a chance to get their money back."
The 12-month scheme will cost the council and the DfT a combined estimate of £6,280.