Flood alleviation work under way in Whitley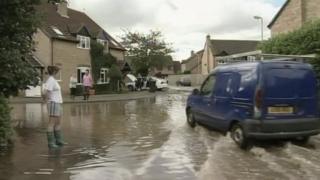 Work to protect part of Reading hit by flooding in recent years has begun.
Properties in Whitley suffered from flash flooding following heavy rainfall in 2007 and 2011.
New drainage kerbs and a drainage ditch is being installed at Harness Close over the next four weeks.
Reading Borough Council said the work would provide "a level of reassurance" to residents. The £66,000 scheme has been funded by The Environment Agency and the council.
Since the 2007 summer floods, other alleviation work has included a new flood water tank in the Vernon Crescent open green area as well as ditch improvement works along the A33.
Tony Page, Reading Borough Council's lead member for the environment said the rainfall of July 2007 was "intense".
"Whilst nobody can guarantee properties will not be affected in the future, hopefully the works will bring a level of reassurance to local residents in the Whitley area," he said.