Reading housing waiting list highest for 20 years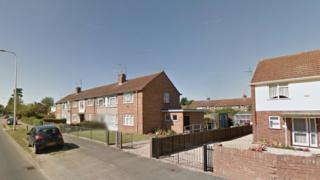 The number of people waiting for a council property in Reading is at its highest for 20 years.
Latest figures from Reading Borough Council show there are 22,635 people on the council house waiting list.
Lib Dem councillor Meri O'Connell said to "get out of this mess" there had to be "changes in national policy and massive funding for house building".
A government spokesman said councils had been given greater powers to use the private sector.
The Labour-run authority said increasing demand and a lack of housing for people to move on to had created a "bottleneck".
Council Housing List
Latest figures on the number of people in need of housing in Reading.
23,000
The number of people waiting for council property in Reading.
496
The number of people in temporary accomodation.
Highest figure for 20 years

Families in B&B accomodation 115
Thinkstock
The council has also revealed its waiting list has doubled in the past five years.
It said it was trying to find "innovative and different ways" to help people and had plans to buy a number of houses to rent out.
A Department for Communities and Local Government (DCLG) spokesman said: "We have given local councils the power to manage their own waiting lists and changed the law to make it easier for councils, so they can offer quality accommodation in the private sector to families as well."