Coral Reef in Bracknell closes for £11.5m refurbishment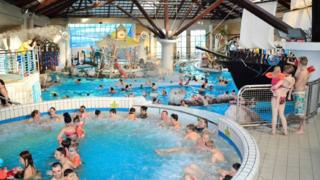 A leisure centre in Bracknell will close for a year while a £11.5m refurbishment takes place.
Coral Reef is closing at 17:45 GMT and is due to reopen in 2017.
Bracknell Forest Council said it will get a new roof and five new flumes, two of which will be the "first of their kind in the south east".
Councillor Iain McCracken said: "The building is 26 years old and it is time to bring a new and exciting Coral Reef for our residents and visitors."
It is Bracknell's biggest leisure attraction.