Reading rape victim 'kicked to the floor'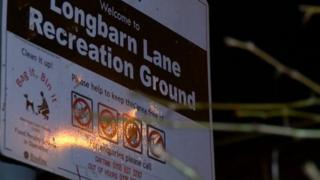 Three men are being hunted by police after a woman was kicked to the floor before being raped in Reading.
The victim, in her 20s, was walking along Basingstoke Road in Whiteley when three men came out of Craddock Road and started walking closely behind her at about 00:45 GMT on Monday.
She was kicked in the side, knocked to the floor and passed out while near the recycling bins on Longbarn Lane.
At about 10:00 she came round in the nearby park.
No description of the men has been given. Police are appealing for witnesses.