Man jailed for sex attack on woman in Reading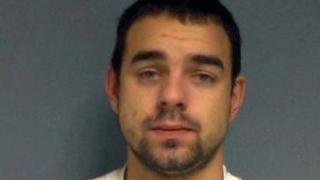 A man has been jailed for subjecting a woman to a two-hour attack in which she was beaten, raped and made to urinate in a bucket.
Edgaras Vanagelis, 23, and two other men approached the victim, who was working as a prostitute in Reading, in September last year.
They took her to a house in Waverley Road where the attack took place.
Vanagelis was jailed for 13 years after being found guilty of two counts of rape and false imprisonment.
Police said the woman, 32, received "a hard punch to the mouth" and was left with facial injuries, including loose teeth, and has since suffered extreme post-traumatic stress.
In a statement read at Reading Crown Court before Recorder Christopher Quinlan, the victim wrote she accepted that as a street worker she put herself "on occasions in risky and vulnerable situations", but that "violence against any woman is totally unnecessary and unacceptable".
She wrote: "I recall the incident like it was yesterday and remember how terrified I felt, believing they were going to seriously harm me or even worse, kill me.
"I remember at the time thinking about my young children and the fear I had of not ever seeing them again."
Vanagelis, of Swainstone Road, Reading, was convicted in October following a trial at Reading Crown Court.
Recorder Quinlan called the incident a "sustained sexual assault and attack" by two men, in which "neither yielded to her pleas to be released".
Lithuanian national Vanagelis will be deported once he has served his sentence.
Reading Crown Court heard a second man is due to stand trial next April in connection with the attack while a third man was found not to have committed any offences.