Purley cyclists' deaths lead to MP debate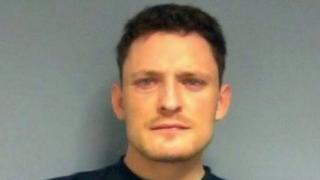 An MP is calling for a review of dangerous driving offences following the deaths of two cyclists.
Reading West MP Alok Sharma has secured a Parliamentary debate after Kris Jarvis and John Morland were killed in Purley-on-Thames by Alexander Walters.
Walters was driving at 70mph in a 30mph zone, while almost two-and-a-half times over the drink-drive limit.
Mr Sharma said Walters' 10 years and three months jail sentence was not "sufficient punishment".
He wants a change in the law so that in the case of multiple deaths judges can impose a jail term per victim, not just the 14-year maximum.
'Devastation caused'
Mr Sharma is supporting a petition set up by Tracey Fidler and Hayley Lindsay, the fiancees of Mr Jarvis and Mr Morland, which calls for the change. It currently has more than 24,000 signatures.
The Conservative MP, who will attend the debate in Westminster Hall later, said: "I do not believe the 10-year sentence received by Mr Walters was a sufficient punishment for the devastation he caused and I look forward to raising this case in Parliament to try to influence the outcome of the review currently ongoing by the Ministry of Justice."
Walters, from Purley, was driving a stolen BMW when he lost control and hit the cyclists in February.
He pleaded guilty to seven offences, including two counts of causing death by dangerous driving, as well as aggravated vehicle-taking, driving while disqualified and driving while uninsured.
The government's review of all driving related offences and penalties is expected to conclude early next year.