Slough Muslims host conference to counter extremism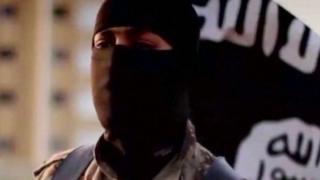 An event is to be hosted by the Muslim community in Slough to combat radicalisation.
Zafar Ali, chairman of governors at a primary school and head of Slough Faith Partnership, has organised a conference with schools and officials in the area.
He claimed the radicalisation of young people is still going on.
Police believe 12 people had visited Syria from Slough and 11 had returned. However, it is believed they had travelled to help humanitarian efforts.
'Excellent first step'
Mr Ali, chairman of governors at Iqra Primary School, said: "This is quite a brave step.
"As far as I know, no other Muslim school has done this as they are afraid of being seen as being hostile to the Muslim community.
"People have got to stand up and be counted now. We have got to stand up and say: 'You are wrong'."
Every primary school and secondary school in Slough has been invited as well as police and representatives from the local authority.
Mr Ali said the event on 20 November was invite only and the 70 places had all been allocated within a week.
He hoped another event would take place in January.
Jonathan Russell, of the Quilliam Foundation think tank, said: "I think this is an excellent first step.
"I will be suggesting that as well as raising awareness of extremism frontline workers are trained to raise awareness of the best practice of confronting extremism."
Sara Thornton, chief constable of Thames Valley Police, said earlier in the year: "We think about a dozen people have gone out from the Slough area.
"All but one are back and we think they went out for humanitarian purposes.
"When they come back they are spoken to by police."