Wellington College head Anthony Seldon knighted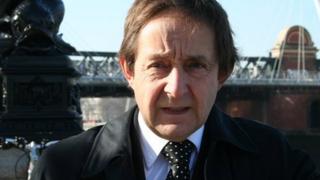 Dr Anthony Seldon, head of Wellington College, has been knighted at an investiture ceremony at Windsor Castle.
Dr Seldon introduced his own curriculum at the Berkshire school, including lessons in happiness, and pioneered a drive to link state and private schools.
He was one of 33 head teachers awarded knighthoods and damehoods in the Queen's birthday honours list.
He described his experience at the ceremony as "extraordinary".
A political historian whose books include a biography of Tony Blair, Dr Seldon was recognised for services to education and modern political history.
He received his honour from The Duke of Cambridge and said the duke had recalled playing rugby against Wellington College when he was at school, saying he remembered those games "very vividly".