Apology over 'noisy' Emmbrook School revamp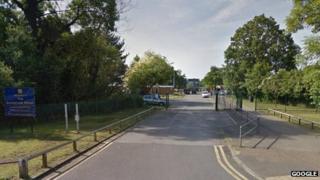 A Berkshire authority has apologised to residents for the noise caused by a £2.5m building project at a school.
The Emmbrook School in Wokingham is replacing worn out temporary buildings with a new three-storey English block, and upgrading roofs and boilers.
Charlotte Haitham Taylor, lead member for children's services, apologised to the community for the inconvenience.
She said the contractors would be writing to residents to apologise as well.
Wokingham Borough Council, which has invested the majority of the funds for the school's makeover, has reminded contractors not to breach agreed working hours.
Ms Haitham Taylor said: "Noise control is one of the prime considerations that our contractors are required to manage.
"We are reviewing their proposals and planned works, and will continue to do so on a regular basis to ensure disturbance is kept to a minimum."
Work on the new building is expected to be completed in May or June 2015.