Peter Holder jailed for 1988 rape of woman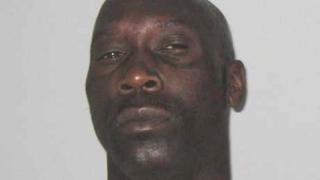 A man who dragged a woman from a phone box and raped her 26 years ago has been jailed for 11 and a half years after a review linked his DNA to the crime.
Peter Holder was 22 when he grabbed the 30-year-old woman in Reading and raped her in a car park. He drove her two miles before letting her go.
Holder, 48, from Tippett Rise, pleaded guilty in August to rape.
Reading Crown Court heard Holder was jailed for three years and four months in 2010 for another historical crime.
Holder pleaded guilty to an attempted rape he committed 1987 - five months before the Reading attack - following another cold case review.
'Frightened to go out'
Holder, who also admitted indecent assault and kidnap in relation to the 1988 attack, was only arrested in May this year when modern technology identified DNA found on the woman belonged to him.
Judge Joanna Cutts said the delay was caused either because of the technology at the time not identifying the DNA or because there had been no match found at the time.
On the night of the attack the woman had been drinking after leaving an Alcoholics Anonymous meeting.
Alan Blake, prosecuting, said she realised that she was not safe to walk home so she went into a phone box in Watlington Street to call a taxi.
Holder and another man dragged her out before he raped and indecently assaulted her. The woman was driven to Shinfield where she was freed.
Further details about the other man were not mentioned in court.
Reading the victim's impact statement, Judge Cutts said: "Peter Holder took away my life. He took away all my self-worth."
Judge Cutts added: "She has been unable to work since the incident. She is still all these years later frightened to go out."
Holder was put on the sex offenders register for life.