Thames Water fined £250,000 for Chase Brook pollution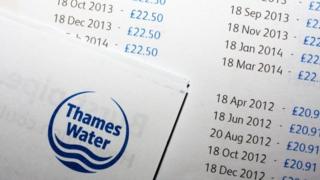 A water company has been fined £250,000 for polluting a brook in Newbury.
Thames Water was also ordered at Reading Crown Court to pay costs of nearly £7,000 after untreated sewage flowed in to Chase Brook in Berkshire.
The Environment Agency brought the case after sewage "severely impacted" wildlife in the brook, in September 2012, within a 143 acre nature reserve.
The water firm pleaded guilty over the sewage discharge and said changes had been made at the site.
On 3 September 2012, the sewage flowed from the Broad Layings Sewage Pumping Station emergency overflow pipe after pumps had become blocked, the court heard.
'Regrettable incident'
Matthew Rice, Environment Agency environment officer, said the whole length, 600m (1,950ft), of the brook was polluted and aquatic life was "severely impacted".
There were high levels of ammonia and e-coli in the water and oxygen levels were low.
Thames Water said it had made changes at the site that will prevent sewage flowing in to the brook again.
A spokeswoman for the company said: "We very much regret this incident and have since carried out a thorough clean-up of the watercourse and funded an ongoing post for a National Trust warden.
"We have also of course reviewed our procedures to reduce the chance of anything like this happening again."
The brook is in the North Wessex Downs Area of Outstanding Natural Beauty and the nature reserve is run by the National Trust.