New £10m Ikea store in Reading scaled back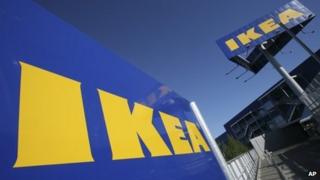 Ikea has scaled back plans for its new £10m store in Reading.
The retailer said the store at Pincents Lane Retail Park would be on two, rather than three levels and have a reduced floorspace.
It received planning permission in April 2012 but said it had reviewed the design to reflect the "ever changing retail environment".
Theale councillor Alan Macro said it was "probably good news" if it meant fewer cars travelling to the store.
Some residents and businesses had objected to the plans because of traffic congestion fears.
"A smaller store should mean fewer customers and less traffic so it's going to be a little bit better," added Mr Macro.
Ikea project manager Roger Cooper said the decision to a create a re-planned, smaller store was aimed at giving customers a better "in-store experience".
Steve Musson, retail analyst from Reading University, said it reflected changes in Ikea's strategy away from "huge regional stores" and towards smaller local stores and online sales.
Ikea said was hoping to submit an amendment to its planning consent to West Berkshire Council in the Autumn, but could not yet say when the Reading store would open.