David Cameron urged to help Reading man jailed in UAE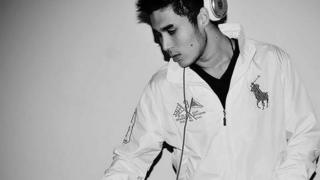 A charity is calling for David Cameron to help a student jailed in the United Arab Emirates for possessing cocaine worth less than £5.
Reprieve wrote to the prime minister to support Ahmad Zeidan, 21 and from Reading, Berkshire, who was sentenced to nine years last month.
Zeidan denies the drugs were his and said he was tortured and forced to sign a confession.
Number 10 has yet to comment on the letter from the charity.
Zeidan's case is due to go to appeal on 30 June.
He was arrested in December after 0.04g of cocaine, valued at about £3, was found in a bag in a glove compartment of a car he was in with men he claimed he did not know well.
'Penalty increase' bid
He denied the drugs were his and said the confession document was in Arabic, which he did not understand.
He alleged he was held incommunicado for several days, was hooded, beaten and threatened with rape.
Maya Foa, head of Reprieve's death penalty team, called the Zeidan's conviction a "scandal" in the letter, which said: "We note with concern that the prosecution has appealed the case and are once again seeking to increase the penalty Mr Zeidan will ultimately receive."
"Ahmad has been through a terrifying ordeal," explained Ms Foa.
"The prime minister must intervene as soon as possible to secure justice for him before it's too late."
The student, who spoke to BBC Newsbeat about his ordeal earlier this month, was studying at the Emirates Aviation College in Dubai.