Motorcyclist killed in Finchampstead crash due to marry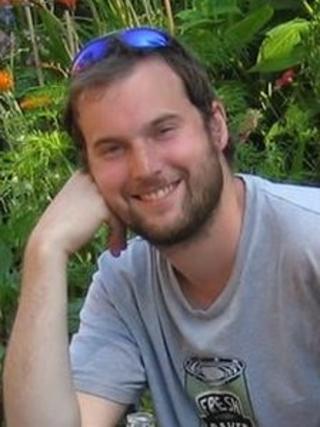 A 26-year-old motorcyclist who died in a Berkshire crash was due to get married in 10 weeks, his family said.
Robbie Schofield's bike was in collision with a car on the A327 at Finchampstead, on Friday morning. He died later on his way to hospital.
A family statement said they were left "totally devastated and distraught".
"[Our loss] has cruelly cut short the life of a most beloved, caring and wonderful son, brother, grandson and friend," they said.
"Robbie was the most dedicated of physics teachers at Farnborough Hill [school].
"He cared passionately about young people and devoted much of his free time to youth work and reaching out to help friends, family and young people.
"He was a member of Vineyard Church in Reading and had a strong faith, playing in the worship band. As well as being a very talented musician and song writer, he was also a qualified sailing instructor.
"He leaves behind his fiance, Megs, to whom he was to be married in 10 weeks time, parents and four siblings. He will be missed with every passing moment but forever in our hearts."
The car driver, a 33-year-old man from Hampshire, was arrested on suspicion of causing death by dangerous driving.
He was later released on bail until 15 September.