Slough charity will offer HIV testing in Tesco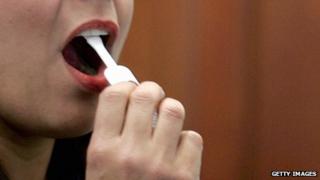 A sexual health charity is to offer HIV tests at a supermarket in Slough.
Thames Valley Positive Support (TVPS) said it decided to carry out the tests in Tesco Extra in order to "normalise" HIV testing.
Slough has previously been named as an HIV hot spot by the Department of Health.
The Time to Test project will begin on Monday and will run on a weekly basis for six weeks. If it is successful, the charity hopes it will continue.
'Feel comfortable'
Sarah Macadam, chief executive of TVPS, said: "We've done community testing for a little while in other charity premises, but now we are looking to move more into the community.
"The idea is that we want to normalise HIV testing and the best way to do that is in every day environments."
The group will use a private community room in Tesco and people can book tests in advance.
Ms Macadam added: "It's about using environments where people feel comfortable.
"In future we would like to branch out into leisure centres, gyms and other shops."