Software glitch discloses Wokingham edited electoral register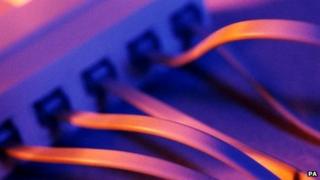 Personal details of more than 18,000 Berkshire residents held by a council have been disclosed to marketing companies after a computer error.
Wokingham council said names and addresses were released due to a glitch in the third party software it uses to manage its electoral register.
Residents affected had opted out of having details sold for marketing purposes.
The Information Commissioner's Office (ICO) is investigating.
It comes after the council was found to have breached the Data Protection Act earlier this year after sensitive records relating to the care of a young child were lost.
Wokingham Borough Council's Andrew Moulton said "swift action" had been taken to remove the details from the public domain.
"For a short time their names and addresses were incorrectly included on the edited register which means they may have received material from direct marketing companies during this time.
"We have since provided the correct information to the various agencies that sell on this type of information and we believe personal details have now been removed."
Councils legally have to provide two versions of the electoral register - a full version and an edited register which is available for sale with voters able to opt out of.
An ICO spokesperson said: "The full version of the electoral register should only be used for elections, preventing and detecting crime and checking applications for credit. Any suggestion that it has been made available for other purposes raises clear data protection concerns.
"We are aware that a number of councils have reported that a software error has resulted in the full electoral register being made available more widely than it should have been. We are currently making enquiries into these potential data breaches."