Slough council in social worker shortage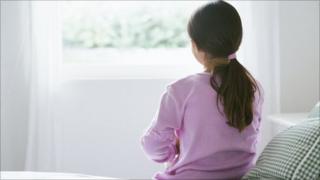 A Berkshire council criticised by Ofsted for its "inadequate" children's services said it is struggling to find enough permanent social workers.
Slough was told by the watchdog in February there were "widespread and serious failures" that left children "being harmed or at risk of harm".
The authority said a national shortage of social workers and its proximity to London made it hard to recruit staff.
Slough was also rated inadequate in its previous inspection in May 2011.
Council leader Rob Anderson said the latest report was not a surprise but it did not recognise improvements that had already been made.
'Temporary workforce'
He said: "We don't have enough social workers.
"We have a very high turnover because of the pull of London, just on our borders, in terms of social workers being able to work there for a lot more money or to being able to work in leafier suburbs where the workloads may not be quite as high.
"We've got quite a high temporary workforce because, at the moment, that's the only way to get the sheer numbers that you need to actually make a difference in this area."
The Ofsted report, based on an inspection in November last year, looked at children in need of help and protection, children in care and care leavers.
Inspectors found that it took too long for social workers to see vulnerable children who needed help.
Mr Anderson said children's services was the only part of the council's budget that was being increased in 2014/15.
He said: "We are seeing a rapidly increasing population of children in the borough... even if the percentage of those children who are classed as in need or at risk stays the same, the sheer volume of work is increasing exponentially."