Bryan Ferry and Burt Bacharach to headline Henley Festival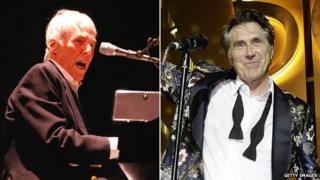 Bryan Ferry and Burt Bacharach have been announced as two of the 2014 headliners at the Henley Festival.
The five-day festival, being held alongside the River Thames in Berkshire in July, will also host Joss Stone and The Jacksons.
Director Stewart Collins said the line-up indicated it would be "a very strong year".
In 2013, the black tie event nearly moved to a cheaper riverbank location because of failing profits.
Tickets go on sale end of March. The Sunday headliner is yet to be announced.