Krishnamaya Mabo murder: Glenn Nelson jail term increased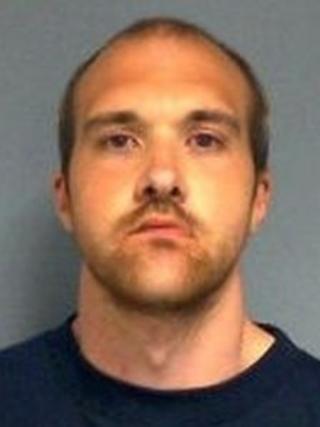 A man jailed for the murder and attempted rape of a Gurkha's wife has had his prison sentence increased.
Krishnamaya Mabo, 39, disappeared after going for a walk near her home in Arborfield, Berkshire, on 2 June.
Her body was found the next day in nearby Long Copse. Post-mortem tests showed she was asphyxiated.
Glenn Nelson, 30, pleaded guilty and was ordered to serve at least 25 years in October. That was increased to 30 years by the Court of Appeal.
He is also serving a six-year concurrent prison sentence for attempted rape.
Mrs Mabo's husband Thaluman had served in the British Army since 1990 and the two lived with their three children on Arborfield Garrison.
The murder sentence, passed at the Reading Crown Court trial, was referred to the attorney general's office for being "unduly lenient".
Solicitor General Oliver Heald said: "This was an appalling and shocking case where a man set off from home with a settled intention to commit rape.
Gathering herbs
"It was the misfortune of Krishnamaya Mabo, a wholly innocent victim, to encounter him.
"She was murdered so as to prevent her from identifying and giving evidence against Nelson."
Mrs Mabo was out picking nettles to make a herbal drink on the afternoon of 2 June last year when she was attacked.
Having recently been released from prison, Nelson was living in a caravan on the Crown Park caravan site nearby.
He had gone out with a knife looking for a woman to rape, the court heard during his trial.
When Mrs Mabo failed to return home her husband raised the alarm. A search of the local area was carried out and a volunteer taking part found her body.
Nelson was quickly identified as a suspect and a search of his caravan led to the discovery of evidence.