Windsor and Maidenhead donations: Two people respond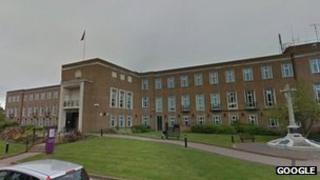 A council that invited residents to donate money they had saved after their council tax bills were cut received two responses.
The Royal Borough of Windsor and Maidenhead offered residents the chance to donate the cash after reducing council tax for four years in a row.
The authority said two residents offered to return the difference in their bills - totalling £433.
The council said it intended to run the "donate back" scheme again in 2014.
Finance councillor Simon Dudley said the low response "proves beyond a doubt that, in financially difficult times, our residents do indeed welcome local tax cuts".
For the opposition, Councillor Malcom Beer, leader of the Old Windsor Residents' Association group, said: "I'm sure everyone welcomes tax cuts but the people who are not involved don't appreciate those cuts are impairing services.
"There's a fairly widely held view - between non-Conservatives and Conservatives who don't like to express it in public - that the cuts have been too deep.
"If anyone wants to donate their savings, they will no doubt be used for valuable projects."
In 2011, the Conservative-controlled council announced 70 jobs would be axed as part of budget cuts.
According to council figures, council tax payers would have been between £60 and £183 better off in 2013/14 and between £161 and £484 better off over the four-year period.
There are about 60,000 households in the Berkshire borough.
The residents who donated money were given the option of choosing a service to send it to, including facilities for young people, better public transport and pavement repairs.