Royal Berkshire Hospital chief executive Ed Donald quits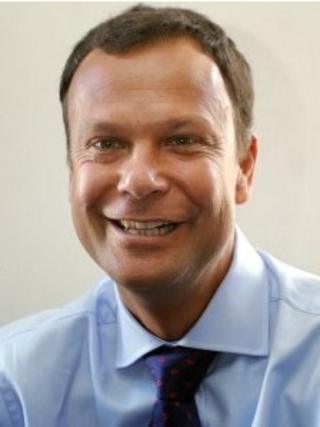 A hospital boss who oversaw an £18m IT overspend and was placed on leave two years ago amid speculation he was being forced to step down has left his job.
Royal Berkshire Hospital's trust said Ed Donald had left to "take on new opportunities".
Reading East MP Rob Wilson said: "It's a very high risk decision. I hope we will get a proper explanation as why this was needed now."
Mr Donald took up the role of chief executive in 2009.
£18m less
Mr Donald made a series of decisions which had prompted criticism, including introducing a £28m new electronic patient records system.
In May, the BBC learnt auditors had told the hospital the Millennium system was worth £18m less than it paid.
Mr Donald was given "indefinite leave" in 2011 - but was back at work after two weeks.
Mr Wilson said: "We never really got to the bottom of what that was all about."
An interim chief executive will be put in place to oversee the trust until a permanent replacement is appointed.
"If I get the slightest whiff of things going awry I will make sure the CQC [Care Quality Commission] are in there very quickly", Mr Wilson added.
Mr Donald praised the staff he had worked with and said the trust was "going from strength to strength".