Reading's first free secondary school The Wren wins site victory over developer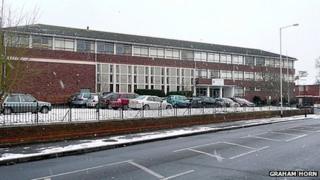 Reading's first free secondary school is set to go ahead after a housing developer's appeal to use its chosen site for housing was dismissed.
The Wren School wants to use the former Elvian School site in Bath Road, to provide more secondary school places.
The site was also being pursued by housing developer Taylor Wimpey to provide 173 "much-needed homes".
But the Planning Inspectorate said a residential site would be "harmful to the provision of education".
'David beats Goliath'
West Reading Education Network (WREN), the team behind the free school, said it was "thrilled at the outcome of the public inquiry" and described the victory as "David beating Goliath".
It would like the Education Funding Agency to buy the site for use as a school.
The Wren School, approved by Education Secretary Michael Gove, was due to open in September 2014 but had been delayed until 2015 because of the public inquiry.
Taylor Wimpey appealed against a decision by Reading Borough Council to refuse permission for the construction of 173 homes on the site.
A Taylor Wimpey spokesman said: "We are very disappointed that our planning appeal has not been upheld and will be considering our options for residential development over the coming weeks."
According to WREN, West Reading needs an extra 240 secondary school places.