Existing retailers to leave planned Ikea site in Calcot by 2014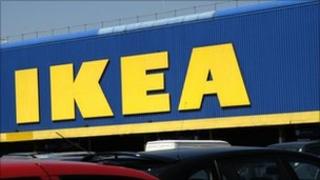 A site proposed as the location for a new superstore will be cleared of existing retailers early next year, paving the way for construction.
Ikea would not confirm when construction on the site would start, but said it would be after retailers left the Calcot site in January and the empty units were demolished.
People living near the site in Pincents Lane have concerns about traffic.
The proposed site is close to Junction 12 of the M4, near Reading.
Theale residents say it will make travelling through the town difficult.
Pamela Bale, of West Berkshire Council, said the effects of the extra traffic would be mitigated.
She said the access to Pincents Lane Retail Park would be widened from Sainsbury's to the proposed store, and Ikea would fund improvements to the A4 as a planning condition for the development.