Reading free school The Wren opening delayed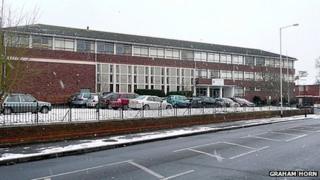 Reading's first free secondary school has had to delay its opening by a year because its chosen site could have houses built on it instead.
The Wren School wants to use the former Elvian School site in Bath Road to cater for extra secondary school places which West Reading "desperately needs".
But the site is also being pursued by housing developer Taylor Wimpey to provide "much-needed homes".
It was due to open in September 2014 but has been delayed until 2015.
The site will be subject to a public inquiry on 12 November.
'Perfect' school site
Taylor Wimpey is appealing against a decision by Reading Borough Council to refuse permission for the construction of 173 homes on the site.
A Taylor Wimpey spokesman said: "The former Elvian School site is not viable as a school and the current buildings are not capable of being re-used for educational purposes, as was stated in its last Ofsted report.
"This is why the site has been promoted for residential development."
He added the site was "a suitable location to provide much-needed homes for the local area".
But the organisations who set up the school, Wren (West Reading Education Network) in partnership with Centre for British Teachers (CfBT) Schools Trust, called the site "perfect".
Wren director Mischa Tytel said: "The central west Reading area desperately needs this new secondary school, but it has to be built in the right place for the community it serves."
The Wren School, approved by Education Secretary Michael Gove, has been delayed until 2015 to wait for the outcome of the public inquiry, led by a planning inspector.
According to Wren, West Reading needs an extra 240 secondary school places.