Cuts 'must not define Berkshire Fire Service'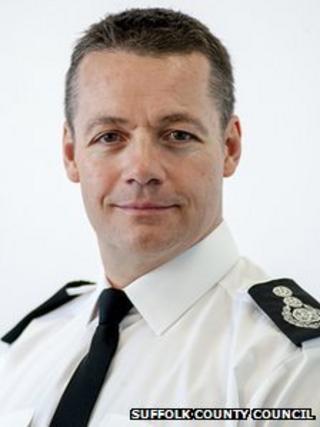 Berkshire's new fire and rescue chief says he does not want the service to "be characterised by the way it goes about saving money".
Andy Fry said despite expected budget cuts he was focused on being "really good at our core business" of protecting residents in emergencies.
The comment comes amid proposals for changes to east Berkshire's fire cover.
Paul Watts from the Berkshire Fire Brigade Union said he was "extremely concerned" about the proposals.
Father-of-two Mr Fry started as chief of the Royal Berkshire Fire and Rescue Service (RBFRS) on 7 October and has worked in the fire service for 26 years.
He said he was aware the service had "to deal with the inevitable increase in downward pressure on public sector finances," but added it did not "want to become an organisation that is characterised by the way it goes about saving money".
Safety concerns
Budgets cuts are mainly affecting east Berkshire's fire cover, including the sale of Windsor's fire station for development, with a new station site pending.
A review has also recommended the redeployment of one of Slough's two fire appliances to Bracknell 12 miles (19km) away.
Mr Fry said he was not "close to the detail" of the proposals but he expected the plans "to be based on an assessment of risk in the area".
He added: "[Slough] is fairly high risk in relative terms, it is relatively busy for us too, but it doesn't mean we shouldn't take the opportunity to review the fire cover that we've currently got in that area."
Mr Watts said Slough was the "the most built-up part of the county".
He added: "To lose an appliance in such a busy area could compromise safety."
The proposals will undergo a public consultation before being presented to councillors on the local fire authority.