Reading 'Play Streets' children's safety scheme begins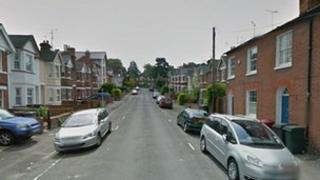 Temporary road closures in residential streets to allow children to play safely have begun in Reading.
The scheme is part of a one year Play Streets trial by the borough council in which roads close for a few hours every fortnight.
It was free for residents to apply but they are responsible for appropriate signage and marshalling during the closures.
Lorne Street and Larkswood Close are among seven roads taking part.
Cathy Timmis, who lives on Lorne Street, said: "With nearly 50 young children in our road, the opportunity to allow them all to play together is perfect for us as a community and has been welcomed by the residents."
At least two thirds of residents living on a street had to agree to a closure before bids were considered.
Play Streets are created for up to three hours, on any day of the week, and up to once every fortnight.