'Deliberate' reduction of cases at Newbury magistrates' court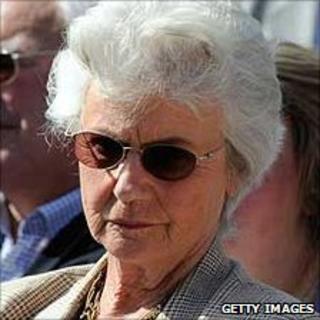 A court at which the prime minister's mother served as a magistrate for 30 years is being "deliberately" run down, West Berkshire councillors say.
Councillors wrote to the HM Courts and Tribunals Service (HMCTS) saying they have been unable to list cases at the court in Newbury for a year.
The court now sits two days a week as a youth court, and to deal with probationary matters.
HMCTS said there are "no current plans" to close the magistrates' court.
A spokesman said HMCTS keeps the use of its estate "under review to ensure it meets operational requirements".
Council leader Gordon Lundie said sending cases to be heard at Reading and Maidenhead rather than Newbury was forcing council officers, solicitors and police officers to make "50, 60, 70-mile round trips".
'Deliberately done'
He said scheduling cases further away meant more cases would "fail" as witnesses would have less incentive to turn up.
"We believe this is being deliberately done in order to say at a future date 'there's less demand for Newbury magistrates' court'," he said.
David Wraight, from the youth offending team, said local justice was one of the "principles of justice" and "important for the victims".
"For people living in rural areas, such as Lambourn or Hungerford, the round trip for them impedes their ability to get to court," he said.
Newbury's magistrates' court was saved from the axe in 2010 following a campaign by residents, although the town's county court was closed.