Heatherwood and Wexham Park NHS Trust to review potential harm cases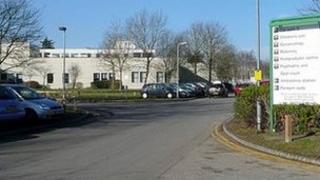 Forty-eight cases of potential harm to patients are being reviewed by an NHS Trust following a 14-year feud between staff, a report has revealed.
Surgeons' concerns over patients' mortality and complication rates were not properly investigated, leading to the internal rows, the report says.
The surgical procedures under review are no longer carried out by Heatherwood and Wexham Park NHS Trust.
The Berkshire trust says it has new auditing systems in place.
It added that mortality rates were "good" at the hospital.
Concerns raised
The "strained relationships" in the department mostly centred on disagreements between surgeons Anil Desai and Andrew Gordon, both of whom are still employed by the trust.
In 1999, Mr Desai raised concerns about Mr Gordon's gastrectomy results - a high risk operation performed on patients with advanced cancer that surgically removes all or part of the stomach.
A subsequent investigation found Mr Gordon's death rate for the procedure was 40%, compared to a national average of 20 to 30% and he agreed to stop performing this type of surgery.
But concerns continued to be raised throughout the department, including by Mr Desai, about the quality of the trust's internal investigations.
He was labelled "vexatious" and summoned to meetings about his behaviour in continuing to raise complaints.
Other surgeons also complained about complications arising from operations carried out by their colleagues.
Relations became so bad that local GPs began to raise concerns about the functioning of the department.
The trust, which serves more than 450,000 people, said it would review the cases individually.
Legal action
Chief executive of the trust Philippa Slinger said: "What we need to do now is look at those 48 cases... if we find anyone who was seriously harmed or died due to that procedure, I will go and talk to the family personally.
"If they wish, they can take legal action against us."
The trust has also ordered an audit of about 70 of its surgeons to establish their death and complication rates. It will be carried out by health analytics firm Dr Foster.
Ms Slinger said clinical relationships had become "very difficult" and she was not surprised trust had broken down after a series of internal and external investigations since 1999.
During this time, the trust commissioned six internal audits alongside eight internal investigations, three reviews by the Royal College of Surgeons, reviews by the National Clinical Assessment Service, two other external reviews and six external expert note reviews.
She said she felt the latest internal audit into the general surgery department, commissioned by the trust and carried out by consultants InPractice, would lead to much greater clarity about raising concerns.
"I want to make certain this never happens again," she said.
Heatherwood and Wexham Park NHS Trust serves people in areas including Ascot, Bracknell, Maidenhead, Slough, south Buckinghamshire and Windsor.