Uri Geller mystified by letterbox on Thames Sonning Bridge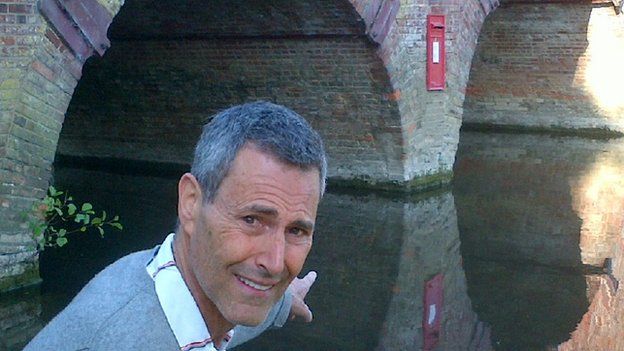 Entertainer Uri Geller and other villagers say they are mystified by the appearance of a red letterbox in the middle of a bridge.
The box has been placed on a buttress on the downstream side of the bridge, which crosses the River Thames.
Residents of Sonning-on-Thames, Berkshire, said the box could only be reached by river users.
Mr Geller, who has lived in the village for 33 years, said he had "never seen anything like it".
"This is a very unusual village," he added.
"There are many sightings of a child ghost that walks on the bridge.
"Maybe it was the ghost of a mischievous little girl?
"I have never seen anything like this anywhere in the world, it's a new one on me."
Royal Mail spokesperson Val Bodden said: "The recent appearance of a postbox frontage on the side of the river bridge at Sonning is a mystery to us.
"It is certainly not an operational posting facility and we have no knowledge of how it arrived at this location."
Related Internet Links
The BBC is not responsible for the content of external sites.