Campaigners hold Reading cannabis protest picnic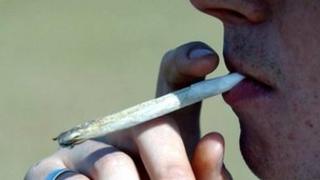 Hundreds of campaigners are risking prosecution by smoking cannabis in an open space in Reading in a bid to get drug laws changed.
A group calling for the class B drug to be legalised has organised the protest picnic at Kings Meadow.
It is the second protest organised by Berkshire Cannabis Community.
Thames Valley Police said officers are present at the event and anyone caught breaking the law "will be dealt with appropriately to the offence".
Organisers have said the picnic is open to anyone.
In a statement on the Facebook page for the event, organisers wrote: "Cannabis is a medicine for millions of people, and people with serious health conditions should be allowed to use cannabis to treat it if they so choose."
The maximum penalty for possession of cannabis is five years in prison and an unlimited fine.
Anyone convicted of supplying or producing cannabis faces up to 14 years in jail and an unlimited fine.